Between the pandemic and protests, 2020 has not been a banner year for the National Football League.
But the sport saved its most absurd scandal for last.
And you won't believe what a starting NFL quarterback was caught on camera doing at a strip club.
Washington Redskins (they will always be the Redskins to all normal people) quarterback Dwayne Haskins is on the verge of being one of the worst busts in NFL draft history.
Haskins was taken in the first round in 2019, but played poorly last year and lost his job this season to a returning Alex Smith.
But an injury to Smith put Haskins back in the starting lineup for a 20 to 15 defeat at home to the Seattle Seahawks.
However, it was what took place after the game that caused the biggest headlines as an Instagram story saw Dwayne Haskins partying at a strip club with the and not wearing a mask,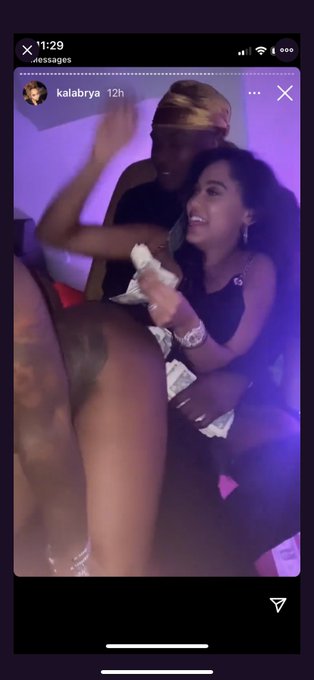 Haskins' conduct violated the NFL's ridiculous COVID protocols which could result in a suspension.
"I'm told Washington has no plans to release QB Dwayne Haskins, who was fined for a previous COVID-19 protocol violation. Going to a nightclub without PPE is considered 'High-Risk COVID-19 Conduct,' punishable by a maximum fine of one week's salary or up to four-game suspension," NFL insider Tom Pelissero tweeted.
The Redskins responded by fining Haskins $40,000 and stripping him of his captaincy.
And in truth, the Redskins cannot afford to suspend Haskins.
The 6-8 Redskins face the woeful Carolina Panthers on Sunday and a win would grant the team a stranglehold on the NFC East division lead.
Sports with Balls will keep you up-to-date on any new developments in this ongoing story.